As one of the premier hot-mix asphalt paving companies in Texas, GDI Prime is renowned for our ability to provide quality pavement on projects ranging from bike paths to multi-lane highways and airport runways to race tracks. Our equipment fleet gives GDI Prime the ability to place mainline interstate and airport runway/taxiway pavement up to widths of 25 feet in one pass which prevents cold joints while ensuring smooth ride ability and required density.
Throughout our decades in business, the teams at GDI Prime have worked hard to solidify our outstanding reputation with state and local municipalities. We bring a proven record of success to each and every new project that we take on, and our commitment to quality is upheld regardless of project scope or size of the contract. We're proud to be involved in the development of our state infrastructure during this period of substantial growth and change.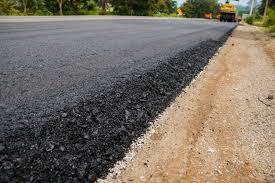 Our recent projects are evidence of the tremendous impact our work has on our communities.
At GDI Prime, we are looking forward to our continued involvement in the future projects that will shape our state's transportation footprint. We are eager to form new partnerships with developers who share our values of quality, safety, and sustainability.